James and Meredith 2007

Directions

The wedding will be held at Calvary Missionary Baptist Church in Three Rivers, Michigan at 3:00pm.

Calvary Missionary Baptist Church 523 Maple Street Three Rivers, Michigan 49093-2415 1 (269) 273-9165 Service Time: 3:00pm Customized driving directions to the church can be found here.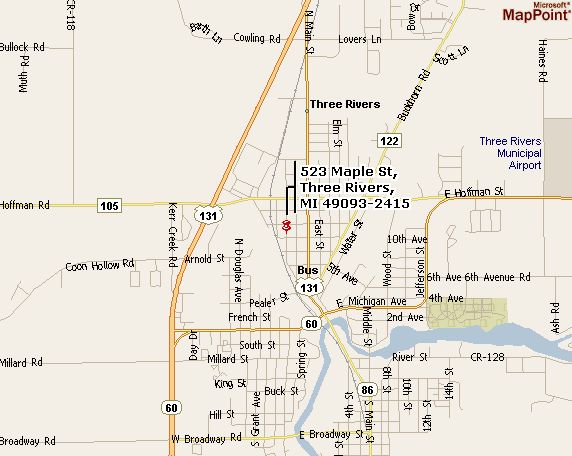 The reception will be held at Sturges-Young auditorium in Sturgis, Michigan beginning at 5:00pm.

Sturges-Young Auditorium 201 North Nottawa Street Sturgis, Michigan 49091-1476 1 (800) 778-7437 Reception Time: 5:00pm Customized driving directions can be found here.